Matches video with transactions
ISN merges video records into your security database.
As visitors, residents, or employees pass a gate or door, and their individual information is documented. This information is recorded with a timestamp as access is granted. It is then electronically linked to the cameras oriented to that event. A standard reference picture can be manually added to the database, or the system is capable of automatically capturing an image the first time access is granted. It is then made available for comparison to the recent video. This automatic link between video and data puts the information security needs all in one place.
International Security Networks
With the Report Engine, all data can be quickly and easily accessed. When an individual or event is identified, the system will sort and compile like events. By displaying logged access together with video evidence, this powerful tool puts all the right information into the hands of security.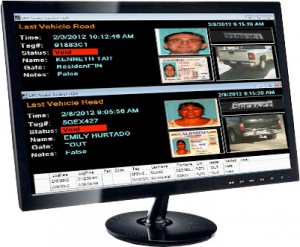 Because it can be sorted and retrieved using a wide variety of criteria, it provides the ability to build a history or case study and thereby empowers those who keep you safe and protect your privacy.